Studio to architecture – creates value for partners
Architecture is not just a building meeting the norms of construction. Nor is it only a form of art or merely self-expression. So, what is it about?
First, it is our responsibility to create spaces for the citizens that unite spatial aesthetics with their everyday behavior.
Second, it is about integrating the architectural city legacy with new modern solutions and requirements.
Third, last but not least, it is about the value that partners get by investing in the project. 
So, we investigate human behavior and modulate various scenarios to create measurable value for the partner in given timelines.
It is a process of solving problems: for the people, for the city, and for the project partners.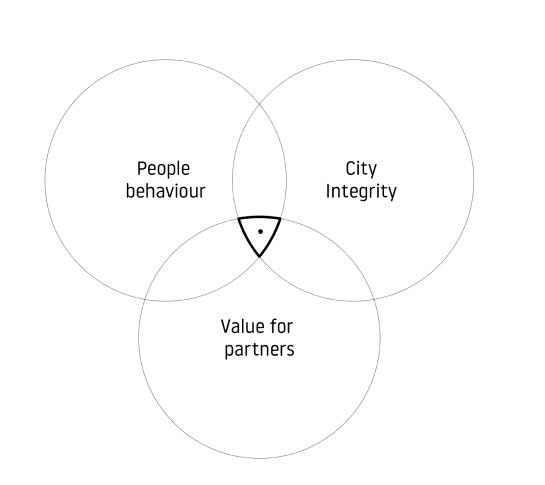 EXPERIENCE WORKING WITH INTERNATIONAL PARTNERS
APPLYING PROJECT COORDINATION PRINCIPLES
WE TAKE CARE OF A PROJECT FROM START TO FINISH
Architectural solutions for project partners
Public spaces
Architectural solutions for public spaces: museums, buildings for education, hotels, business centers.
Individual projects
We help to create eastheticaly pleasing and functional houses, family vilas which maintain value in a long run.
Consultation
We help to find answers how to increase the value of real estate and preapare case studies for investitions.
For real estate developers
We are here to help you to create functional architectural solutions for you customers, who search for value and quality.
For investors
We are here to help you to create an investition plan for real estate project so the value won't decrease in long run.
Construction companies
You are a professional in a construction? We invite you to collaboration.
Read about
us on a news portals
No posts were found for provided query parameters.